Nigeria's entertainment industry has experienced a surge in digital content creation, particularly in the form of skits.
Skit makers have gained significant popularity through their humorous and creative short videos, showcasing their talents and capturing the attention of millions of viewers across various social media platforms.
Here are twenty skit makers in Nigeria who have made a significant impact in the entertainment industry:
List of the top 20 Skits makers In Nigeria
Mark Angel Comedy
Taaooma
Craze Clown
Josh2Funny
Mc Lively
Mr Macaroni
Broda Shaggi
Lasisi Elenu
BrainJotter
Nedu Wazobia
Cute Abiola
Woli Agba
Sabinus (Mr Funny)
Sydney Talker
Mama Tobi
Maraji
Officer Woos
Brain Jotter
Zicsaloma
Real Warri Pikin
1. Mark Angel Comedy
Mark Angel Comedy is one of Nigeria's most popular comedy channels on YouTube. Their skits, featuring child comedian Emmanuella and a talented cast, deliver hilarious and relatable content that has garnered millions of views.
READ ALSO: 10 Best Restaurants in Abuja (Updated)
2. Taaooma
Maryam Apaokagi, popularly known as Taaooma, is a Nigerian comedian and skit maker known for her funny and relatable family-oriented skits.
She often uses everyday situations to create humorous content that resonates with her audience.
3. Josh2Funny
Chibuike Josh Alfred, known as Josh2Funny, is a comedian and actor. His skits often incorporate dance and music, creating a unique blend of humor that resonates with his audience.
4. Mr Macaroni
Debo Adebayo, popularly known as Mr Macaroni, is a comedian, actor, and skit maker. He is known for his unique style of comedy, combining humor with social commentary on various societal issues.
READ MORE: Viral 2023: Get The New Viral Video Link on Facebook
5. Broda Shaggi
Samuel Perry, known as Broda Shaggi, is a comedian, actor, and singer. His skits often feature hilarious characters and relatable scenarios, making him a fan favorite.
6. Lasisi Elenu
Nosa Afolabi, known as Lasisi Elenu, gained fame through his unique way of delivering rants and comedic monologues. His skits often involve exaggerated facial expressions and humorous storytelling.
7. The Cute Abiola
The comedian in Nigeria with the fourth most viewed skits is Cute Abiola, also known as Lawyer Kunle.
The Kwara state-born funny man recorded a sharp decline in content viewership during the third quarter of 2022. However, he still maintains a healthy 5m followership on Instagram but could only garner 18.9m views for the 54 different skits he shared on his platform.
Cute Abiola was also only able to accumulate 100k new followers and 2.4m likes to his content.
8. Sabinus (Mr Funny)
Mr Funny's career started in 2015 but he began to see mainstream success in 2019. He was nominated in the 2021 maiden edition of The Humor Awards Academy alongside fellow comedian Basketmouth. Mr Funny discovered his comedy talent at a young age. He began actively doing comedy skits while he was in university.
This was in 2015 during a particular School Student Union week. Mr Funny decided to pursue his career further by uploading various comedy skits on his social media handles, especially Instagram.
Soon enough, he started getting noticed by top Instagram influencers who started sharing his skits. His followers on the platform grew. Mr. Funny broke into the comedy industry in 2019.
9. Mc Lively
Michael Sani Amanesi, known as MC Lively, is a comedian, actor, and lawyer. He is known for his energetic and spontaneous skits that often feature comedic dialogues and relatable scenarios.
10. Mama Tobi
Oluwatobi Adeshina Onibatedo, popularly known as Mama Tobi, is a comedian and skit maker known for his eccentric character and funny videos. He is known for his distinct way of dressing and his hilarious portrayals.
11. Maraji
Gloria Oloruntobi, known as Maraji, is a comedian, content creator, and skit maker. Her skits often feature quick costume changes and humorous portrayals of various characters, showcasing her versatility and creativity.
12. Craze Clown
Emmanuel Ogonna Iwueke, known as Craze Clown, is a comedian, actor, and medical doctor. His skits, often featuring his popular character "Papa Ade," combine humor with relatable family dynamics.
13. Brain Jotter
Chukwuebuka Emmanuel Amuzie, also known as Brain Jotter (born February 5th, 1995: Aged 28), is a popular Nigerian comedian and skit maker from Imo State. Brain Jotter rose to fame through his hilarious comedy skits, which saw him gain massive influence on social media in no time.
14. Nedu Wazobia
Chinedu Ani Emmanuel, popularly known as Nedu Wazobia, is a comedian, actor, and radio presenter. He is known for his versatility in creating skits and has gained a massive following for his entertaining content.
15. Sydney Talker
Sydney Egere, known as Sydney Talker, is a multi-talented comedian, actor, and skit maker. His creative and sometimes over-the-top skits have gained him a massive following on social media.
16. Officer Woos
Bayegun Oluwatobi, known as Officer Woos, is a comedian and skit maker. His skits often revolve around humorous interactions with law enforcement characters, delivering laughs and entertainment.
17. Zicsaloma
Aloma Isaac Junior known by his stage name Zicsaloma is a Nigerian, comic skit maker, actor and singer. He rose to prominence for comedic videos he posts to Instagram, and TikTok.
18. Real Warri Pikin
Anita Asuoha popularly known as real Warri pikin is a hilarious skit maker that has created a niche for herself in the entertainment industry.
Her strong dialectical pidgin used in her comedy has made her a household name.
The mother of two went viral for her funny Warri slangs and conversations.
Real Warri Pikin has also used her comedy to inspire people to never give up regardless of life problems.
The 31 year old is a dexterous comedian with background in stand up comedy
She has over 2.6m followers on Instagram
19. Caramel Plugg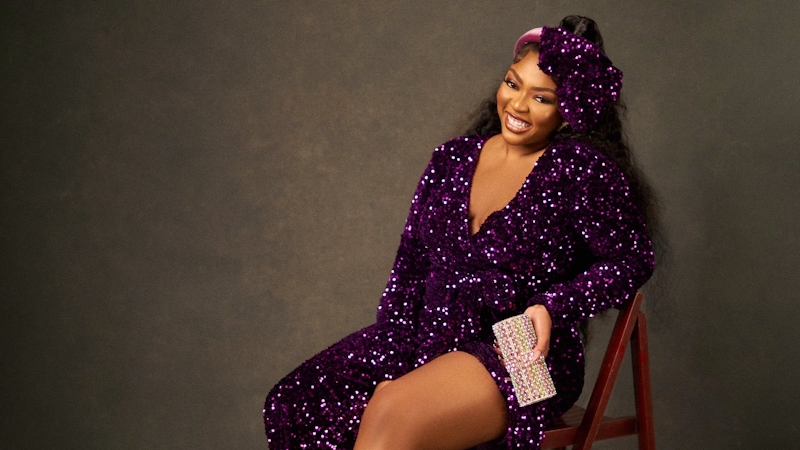 Ogechi Ukonu also known as caramel plugg or the bonnet girl first came to the spotlight after posting hilarious videos on her Instagram page. Popularly referred to as the bonnet girl because she never appears without her bonnet.
Caramel Plug is a vibe all the way with her fun and lively videos that will leave you smiling all day. Caramel is a popular Instagram content creator, video maker and skit maker with a following of 1m followers on Instagram.
20. Kie Kie
Bukunmi Adeaga Ilori also known as is fashion enthusiast and one comedian who always eats up the assignment. KieKie is a comedian who understands her craft and never fails to deliver on skits that will leave you crying with laughter.
An all time favorite, Kie Kie became popular for her silly Yoruba intonation and sharp mouth that always gets her into trouble.She just knows how to capture the attention of her audience. Kiekie currently has 1m followers on Instagram.
21. Sirbalo
Sirbalo is gradually dominating the comedy scene with his good videos. He started comedy around 2018 and as of 2021, Sirbalo has made name for himself in Nigeria.
He recently bought a brand new house this year. Sirbalo born Timothy Obotuke is among the richest Instagram Comedians in Nigeria.
When it comes to Comedy, SirBalo is a household name in the comedy industry. He is known for using beautiful girls in his videos. SirBalo born Timothy Obotuke ventured into Comedy around 2018 and now, SirBalo has already gotten a car and house for himself within three years of starting Comedy.
Nigerian comedian, Obotuke Timothy, popularly known as, Sir Balo Comedy, acquired a new mansion in Lekki, Lagos state in 2021.
22. Sam speedy
23. Nasty Blaq
Real name: Abisi Emmanuel Ezechukwu
Date of birth: September 23rd, 1996
Age: 26 years old (As of 2022)
Place of birth: Lagos State
Instagram: @nastyblaq
YouTube: Official Nasty Blaq
Nasty is a comedy skit maker and content creator. He was born on September 23rd, 1996, in Lagos State. He developed an interest in comedy while he was in secondary school. Nasty Blag began shooting comedy skits in 2016. However, his breakthrough came two years later. His comedy style is centered on relationships, and he will undoubtedly crack your ribs.
24. Lord Lamba
25. De General
Popular skit maker, Sunday Joshua Martins better known as DeGeneral is one of the most successful comedians in Nigeria at the moment.
With 1.1 million followers on Instagram and over 200K subscribers on YouTube, DeGenearl is proof that comedy really pays.
Recently, DeGeneral built a luxurious house for his parents. The comedian decided to put joyous smiles on the faces of his parents as he builds them a marvelous house.
His friends had thought the house was for himself, but he informed them that it was just for his parents and the one he would build for himself would be bigger than this.
"This is not for me, it's for my parents," he said.
26. Nasboi
27. Oluwadolarz
It was 3 years ago he was featured at no. 10 on this same list, and now the amazing content creator has grown bigger and better.
Oluwadolarz can be concluded as the best content creator in the social media entertainment industry in the last 12 months, alongside his younger brother and sister and also the new introduction of his mom into the mix.
He released more comedy content this year than anyone on this list. He and his crew definitely earned this spot.
28. Bro Solomon
Instagram – laughpillscomedy
29. Baba Rex0
Real Name: Nosa Rex
30. Pankeeroy
31. Romeo WJ
31. Okikidft
33. Charles Okocha
Nobody deserves accolades quite like Igwe Tupac. Already familiar as one of Nollywood's funny men, tragedy forced the actor into a hiatus.
When he returned, it was on Instagram, in the form of a caricature that mixed American gangster culture with Nigerian exuberance.
First with the Amoshine skit, and more recently, by screaming out his claim to recognition, Igwe Tupac has become one of our favorite faces on Instagram. His content releases this year were unique and funny as always.
34. Bae U
35. Sydney Iwundu
36. Twyse
Another member of the skit community, Twyse takes it up to a level that allows him to show his range of acting skills. His popularity shows it is working. His talent has helped him work with more mainstream acts like Falz. So clearly this is a man with the chops to command attention outside his traditional playing ground. His act, however, will be quite challenging to translate into a stand-up act.
37. Mariam Oyakhilome
38. Ayomidate
Real Name: Ayomide Adegboye
39. MC Edopikin
40. Ash Musy
Real Name: Amarachi Amusi
41. Zfancy