Photos from a serial killer and cannibal Jeffrey Dahmer's home show saws, power tools, and the disarray of his residence on the night he was arrested.
On the night of July 22, 1991, police raided Dahmer's apartment, number 213 at 924 North 25th Street in Milwaukee, Wisconsin, after his last victim, Tracy Edwards, escaped with one of his wrists still linked to a pair of handcuffs.
According to the Los Angeles Times, the 32-year-old informed authorities that Dahmer had threatened him with a knife.
When police entered Dahmer's flat, they discovered the key to the handcuffs as well as the knife.
In addition, law authorities discovered approximately 80 Polaroid photographs of Dahmer's victims in an open drawer – posed, naked, and dismembered, Oxygen reported.
READ MORE: Is Pareidolia a gift or disorder?
The American Journal of Forensic Medicine and Pathology wrote in 1994 that Dahmer took the photos because he "wanted to keep them as mementos to keep him company".
Police also discovered heads severed from their bodies, skulls that had been bleached, and a vat of acid measuring 57 gallons for liquefying flesh.
The fridge held prepackaged body parts to eat, with it later being shown that the parts came from 11 different people.
Dahmer, who killed 17 men and boys between 1978 and 1991, was sentenced to 16 life terms in prison and was sent to the Columbia Correctional Institution in Wisconsin in 1992.
On 28 November 1994, Dahmer was beaten to death by inmate Christopher Scarver, The Sun noted.
The fish tank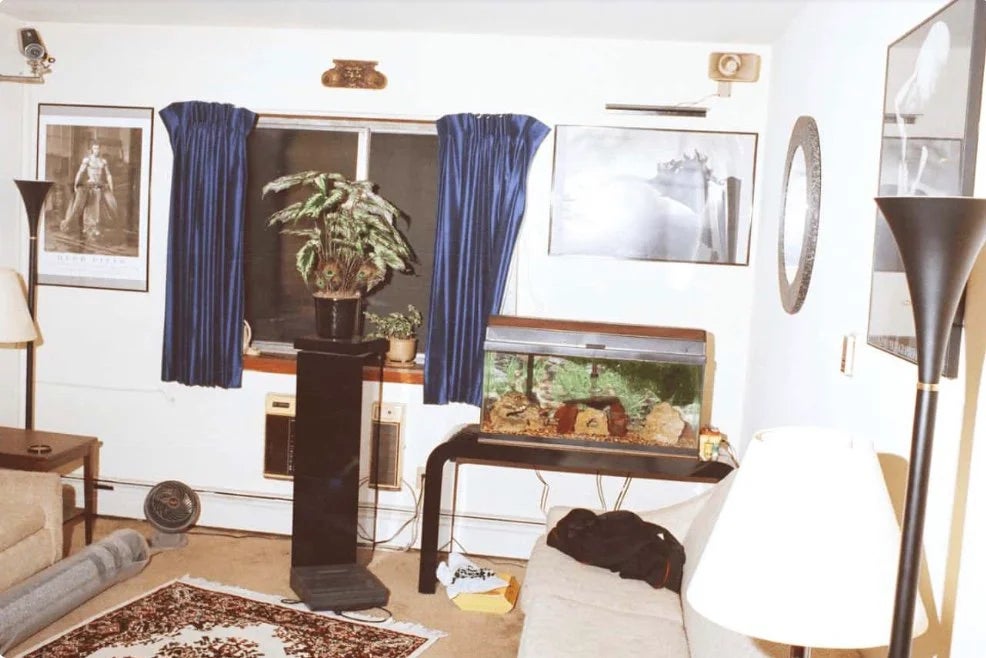 Dahmer once said that the bad smells emanating from his home were caused by his fish dying, according to Oxygen.
The saws and other tools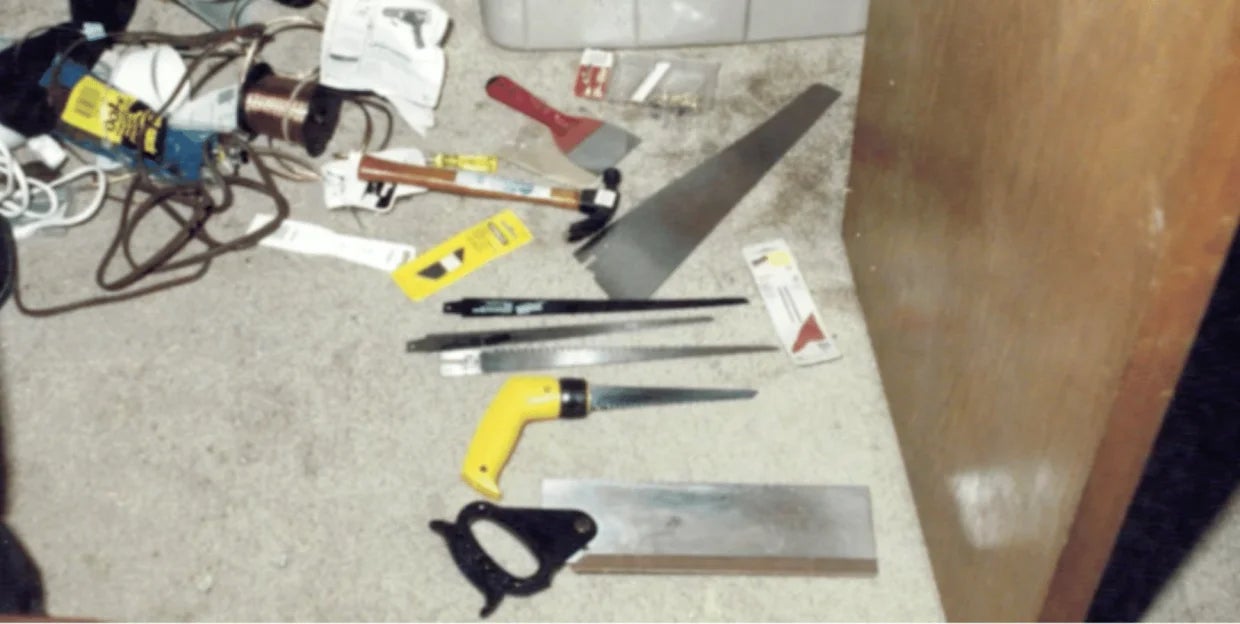 The serial killer and cannibal would often decapitate and dismember the victims to get rid of or preserve their remains.
The kitchen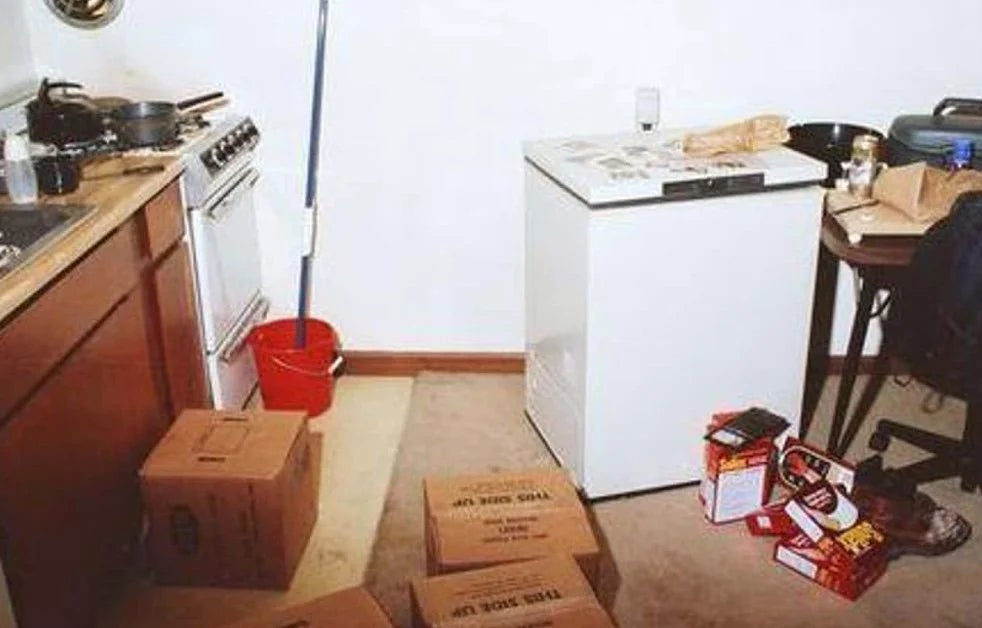 Detective Patrick Kennedy told the radio programme Rover's Morning Glory that "the word surreal is used quite a bit. But it really was surreal here".
"When I looked into the refrigerator, it was clean and empty except for an open box of Arm & Hammer soda in the back and this box in the middle containing this freshly severed, bloodless, human head," he explained.
READ ALSO: Bigfoot Game Shack: The Ultimate Destination For Gaming Enthusiasts
"It was a black male with his eyes and lips open, almost excited or surprised, and I can state that I had been a police officer for many years and seen some horrifying things… But I can tell you that the image was so strange that everything in my body told me, 'Man, you need to get out of here.'"
The bed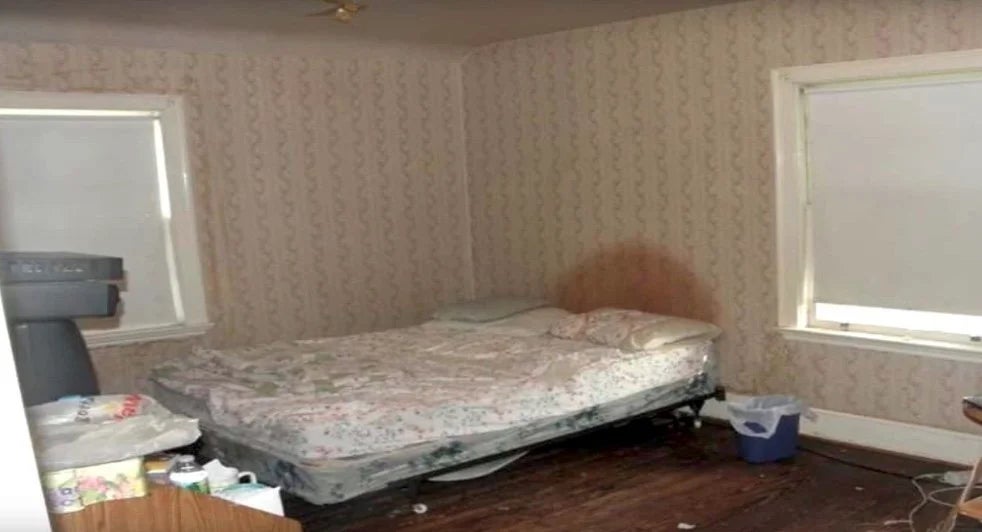 Police discovered a blood-soaked mattress near items used in the crimes. After drugging his victims, Dahmer dismembered them.
According to The Sun, law enforcement sent frozen organ samples to the FBI crime lab in Quantico, Virginia, as well as fabric scraps from Dahmer's couch, rugs, and bed sheets.
In the documentary Dahmer On Dahmer: A Serial Killer Speaks, his former neighbor Pamela Bass stated that she once assisted him in cleaning the flat after the landlord informed Dahmer that he could be evicted due to the foul odors emanating from the residence.
"I went in to help him clean up, and he told me, 'It's the freezer over there. My grandma had sent me some meat, and I put it in there and I went back to her house and I forgot to plug it in.'
I haven't been around no dead people; I don't know anything about how they smell. He had a very good disguise, that's what it was," she said.
She added that when the Polaroids of Dahmer's victims were found, an officer shouted "get the cuffs on him" or something to that effect.
"The other one came out in the hallway, and I was running down that way to get out the way because I said, 'I don't know what they're doing. I don't know what they found'," she said.
In 1993, Dahmer told Inside Edition, "I was branching out, and that's when the cannibalism started, eating of the heart and the arm muscle." It was a way for them to feel like they were a part of me. "At first, it was just curiosity, but it quickly became compulsive."
According to the New York Times, authorities first arrived at Dahmer's home in May of the previous year to retrieve a partially nude 14-year-old kid found strolling the streets.
Dahmer fooled the officers into thinking he and the youngster were having a lovers' quarrel and that he was safe with him.