While at work, two Northrop Grumman employees were discovered deceased. On January 30, the event happened at the business' Bacchus plant in Salt Lake County, Utah. Details about the cause of death are anticipated to be released soon, albeit the reason for their deaths has not yet been made public.
When the event was reported to the neighborhood police, the two workers were apparently discovered unconscious.
The West Valley City Fire Department and the Police Department both said that they responded right away and that they attempted to save the two workers' lives, but in vain. The two workers were pronounced dead when they arrived at the hospital.
READ MORE:
Police further stated that the investigation is currently ongoing with the help of the Occupational Safety and Health Administration (OSHA).
What did officials say about the death of two employees of Northrop Grumman?
Company representatives indicated in a statement that they will work with OSHA to coordinate this problem and added:
We send our deepest sympathies to the Northrup Grumman workforce as well as the families of the deceased employees.
According to the statement, the employees' families were informed of their deaths. The officials will collaborate with their employee assistance program for support and family, it was further said.
According to Northrop Grumman, their personnel is the "most valued part" of their company, and the tragedy has had an impact on everyone who works there.
Several news publications have reached out to the company but have not received any media statements from them.
Detailed information on Northrop Grumman and its facilities
A technology-based business, Northrop Grumman specializes in cyberspace, space, aerospace, and defense technology.
The company's official website states that they employ more than 90,0000 people. With offices in the United States, Australia, the United Kingdom, Japan, South Korea, and the Middle East, the corporation is present all over the world.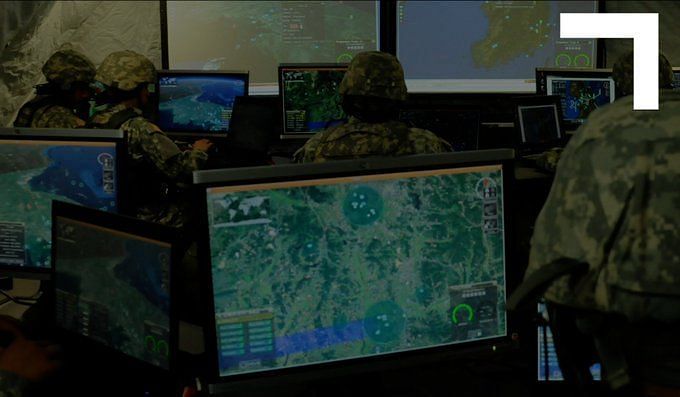 It has more than 550 locations distributed across all 50 US states and more than 25 different countries. The corporate headquarters of Northrop Grumman is located in Falls Church, Virginia, in the United States.
This company is also well renowned for being one of the biggest manufacturers of military weaponry globally.
Road rage incident in Utah involved guns
During this time, a recent shooting-related road rage incident also occurred. According to a statement from the Utah Highway Patrol, the incident occurred around midnight and that a white car allegedly drove on the shoulder and cut off vehicles.
The statement went on to say that the situation is currently under investigation. It went on to say that the white sedan's occupants even "brandished" a weapon at the semi-truck it had struck.
The semi-truck driver reportedly displayed his own firearm after the sedan driver pulled out a revolver and started shooting at him.
Both the road rage incident and the murders of the two Northrop Grumman employees are currently under investigation.