After his previous acts in the city of Dubai, Antonio Brown now finds himself outside the borders. At a hotel pool in the city, the former NFL wide receiver was seen on camera making himself vulnerable to visitors.
The unsigned wide receiver was seen on camera pushing his buttocks into the face of a female swimmer in an outdoor pool at a posh Dubai hotel. Guests were in complete disbelief at what they were seeing, so he took his privates out of the water and shoved them in her direction.
On May 14, 2022, the incident reportedly took place at the Armani Hotel Dubai. The former Tampa Bay Buccaneers wideout was far too near for comfort, and the woman could see she was uncomfortable.
The former wide receiver had just met the woman, and according to eyewitnesses, she was very angry following the meeting, according to the New York Post.
An employee of the hotel claims that Brown was asked to leave the establishment shortly after the incident. The Post claims that the hotel had previously received complaints about Brown's behavior from other visitors.
The complaints included Antonio Brown supposedly rejecting the United Arab Emirates dress-code custom by displaying his bare chest to guests within the hotel and smoking what they thought smelled like marijuana in his hotel room, which is a breach of the nation's law.
Antonio Brown and his previous antics off the field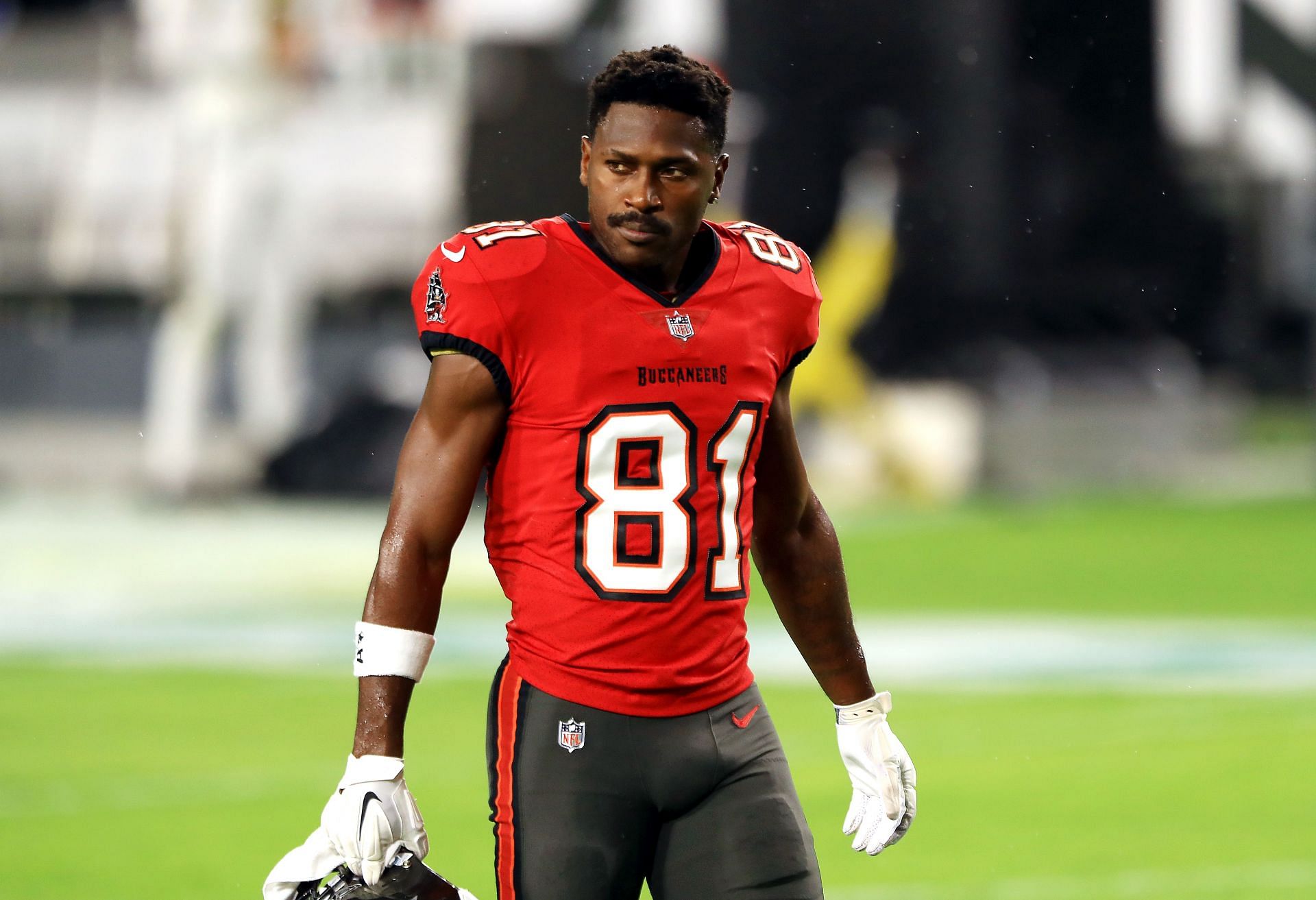 The seven-time Pro Bowler entered a not guilty plea to burglary and violence charges from an incident that occurred in Florida in January 2020 back in June 2020. A Broward County court accepted his plea.
Former trainer Britney Taylor accused him of rape in September 2019.
Last season's Week 17 matchup between the Tampa Bay Buccaneers and the New York Jets was Antonio Brown's last appearance on an NFL field. On the sidelines, he oddly pulled off his jersey before making his way to the MetLife Stadium's exit.
Bruce Arians, the then-head coach of the Buccaneers, said that Brown was no longer a member of the team after he stormed off.