Entertainment
Detty December Meaning: What does Detty December Mean?
Detty December Meaning: Detty December is a phrase used especially in Lagos, Nigeria, when you lose your home training and party with all your might to compensate for the hard work you've put in from January till November. Themes involve concerts, vacations, parties, and bullshit.
Examples of Detty December Meaning in a sentence:
Omo this detty December is going to be wild bro!
I've had a clean year so far, it is time to have a detty December.
The celebrations occur at house parties, street carnivals, beach hangouts, and nightclubs spanning Lagos's mainland and island districts.
READ MORE: 10 Signs You Are "Mommy's Boy"
A Guide to Having a Detty December
The popular trend "Detty December" is used to mean spending December in a vivacious way. On Twitter, Detty December hashtags have already started to appear, and talk about the season's budget is rife. Many Twitter users have posted tweets detailing their wild ideas.
A budget of $100,000 may not be enough for some people if they genuinely want to board the Detty December train.
READ MORE: List of Hotels in Nigeria (Updated)
Others don't care and stick to their spending limits of roughly $15,000, $20,000, and $30,000. Whichever manner you choose to spend your money this December, the most essential thing is that you know how to have a good time.
What kind of Detty December do you like? 
From night clubs to day parties, overbilled concerts, house parties, and themed events, all the cool kids of Lagos are ready to go detty this December.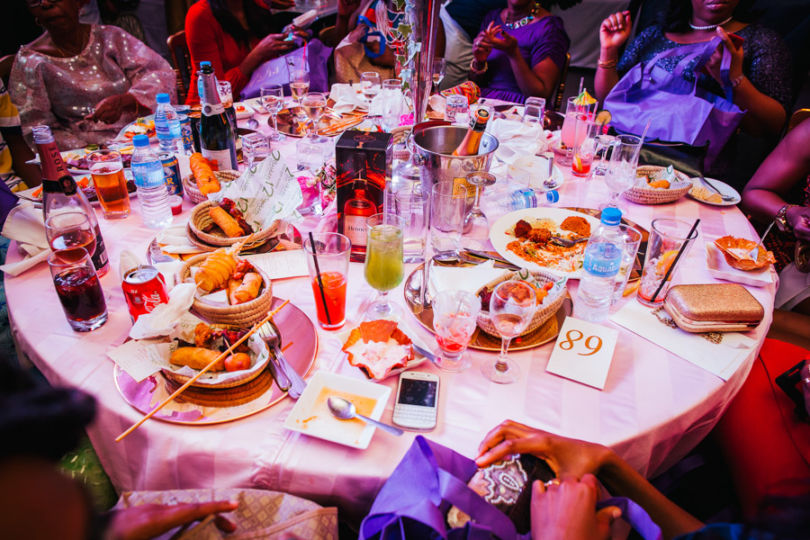 It's that time of year once more. Already, the weather is shifting. The Harmattan breezes, which bring a calming mood and fantastic turn-ups with them, will arrive soon.
perhaps if you might have chapped lips or perhaps have to spend the entire day in a sweater, Harmattan's comfort fosters a lovely atmosphere that makes you want to party.
While most individuals have stated their intentions to party hard this holiday, some people have chosen to spend it indoors, where it will be calmer and cozier. This is likely because they need to decompress after being under stress or having financial difficulties.
Great Places to turn up this December
Fun can mean different things to different people. While the majority of individuals tend to enjoy louder forms of fun, there are still others who would rather play it more subdued.
The finest parties are known to be held in Lagos around December. From late November to early January, there are multiple parties and musical performances scheduled back-to-back. The celebrations come to a stop at dawn and resume at dusk.
Here are some December events and locations you shouldn't miss if you enjoy partying:
Blackout Lagos
Blackout Lagos is music tour-themed DJ Tunez Blackout Tour.? This is a party animal's favorite party of the year. It is a popular Afrobeat party hosted by DJ Tunez in Lagos.
The Blackout Lagos would happen on the 19th of December at Hard Rock Caf?, Plot No 3 & 4, Block XVI, Oniru Estate, Near Landmark Centre, Victoria Island, Lagos.
The party will feature DJ Tunez and friends who will be curating audio and visual experiences with sounds from around the globe. The dress code is all black and ticket prices range from 3,600 naira (early bird) to 21, 600 naira (VIP).
IJGB Fest
IJGB is the waviest pool party going down this December. The party is aimed at Nigerians visiting from abroad this December — a platform for them to get to know each other and vibe together.
The event will be hosted at Aqua Pool Club, 5b Water Corporation Drive, Lagos, from 21 to 22 December 2019. DJ Yorgzy, DJ Sniper, and PVO sounds will thrill the audience with exciting tunes.
Flytime Music Festival
Flytime Music Festival is a free music concert that will kick off on the 20th of December up till the 25th. The concert starts at 09:00 pm each day till 12:00 am.
Top artists performing at the show include DBanj, Zlatan Ibile Erigga, Victor AD, Real Warri Pikin, etc. The venue is Eko Hotels and Suites, Adetokunbo Ademola Street, Lagos. Apart from a night of music, there will also be comedy and other side attractions.
Mainland Block Party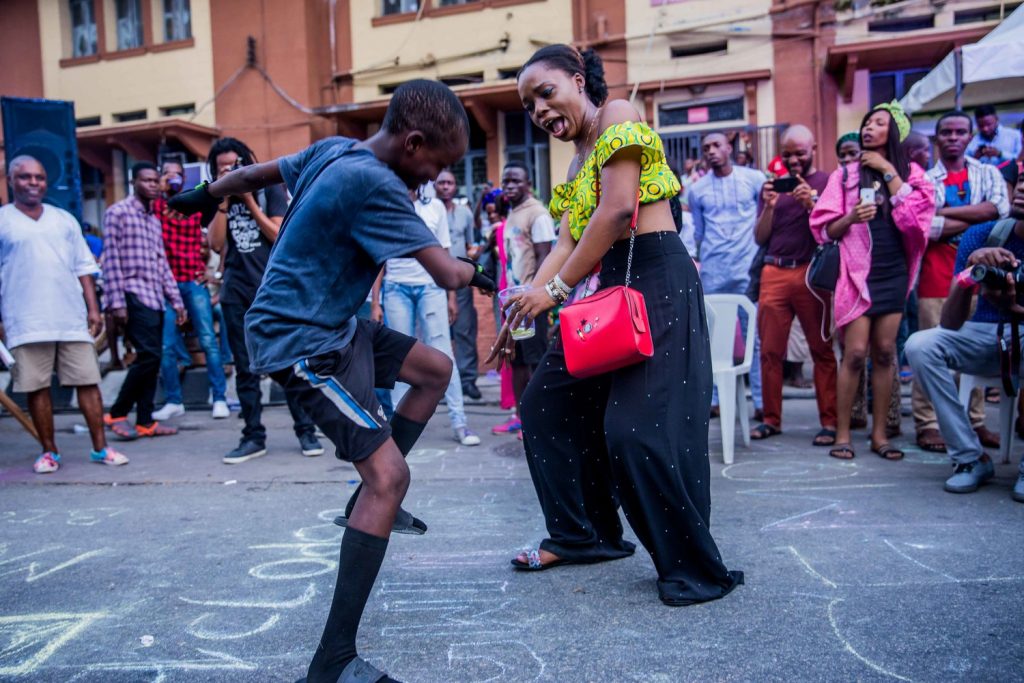 Mainland Block party is a monthly block party rave. The theme for the November mainland block party is Palmwine November with Show Dem Camp.?
The idea of this party is for party-goers to have a great time in a place other than a club but in the neighborhood close to them.  
It is sponsored by Sterling Bank this time around and will be happening on 24th November. The date for the December party has not been announced. Tickets can be gotten at mainlandblockparty.com for about 1500 naira.  
ISLND Block Party
The Island Block Party is no different from the mainland block party. The organizers of the Mainland Block party are just bringing the all-day rave to the Island. This year, it is themed The Festival of Lights. It will hold on December 15th on the Island.
Africa Music Village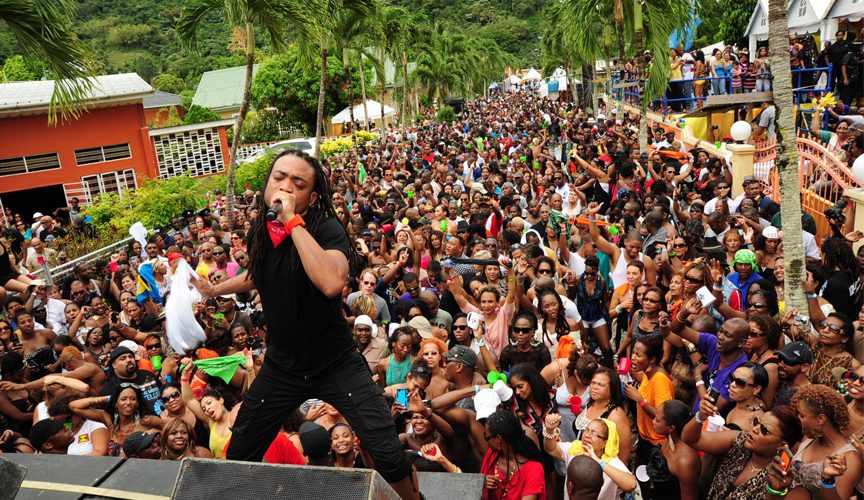 AFRIMA is the perfect Detty December event for music lovers and enthusiasts. This year's theme is Wild and Wow?. This is the 6th edition and about 30 African musicians are going to thrill fans on Thursday, November 21, 2019, at the Agege Stadium, Agege, Lagos, Nigeria from 6:00 pm.
These artists will include top music stars from across the 5 African regions, African artists in the diaspora, past AFRIMA winners, as well as past and present nominees of AFRIMA.
Show headliners include Tiwa Savage, Ghana's dancehall artiste Stonebwoy, South Africa's Nasty C, Sho Madjozi and Master KG, Awilo Longomba, 2Face, Teni the Entertainer, Ycee, Pasuma Wonder, Rudeboy, Saheed Osupa, Small Doctor, Skiibi, Niniola, Falz, DJ Spinall, Mr. P and Fireboy. If you are looking for where to go wild and wow this season, AFRIMA is a great place to be at.
Style by Zenith 2:0
The Style by Zenith 2.0? the initiative was created with the objective of supporting and creating value for customers by focusing on various aspects of their lifestyles. This year?s theme is Style the Life You Desire?, aimed at encouraging Nigerians to live their best lives and be extraordinary.
This is what Detty December is about, living your best life during this season.  From November 29th  to 1st December 2019, at Eko Energy City, Eko Atlantic, Victoria Island, Lagos, there would be a three-day fair of interesting activities including a runway show, exhibition of lifestyle, beauty, health, and fitness products, food, and drinks, and a music concert featuring top Nigerian artistes.   
Other Ways to Have a Detty December
There are those who prefer other ways to have fun aside from drinks and parties. Not being a party person does not mean your name has been canceled out of the Detty December list.
For those who prefer quieter, more imaginative ways to have fun, these are good options.
Brave the Longest Canopy Walkway in Africa at the Lekki Conservation Center
Take the longest walk of your life at the Lekki Conservation Center. This is an outdoor experience that lets you relish nature, listen to chirping birds, and enjoy serenity away from the bustle and hustle of the Lagos Christmas festivities.
? 2. Experience African Art at the Nike Centre for Art and Culture: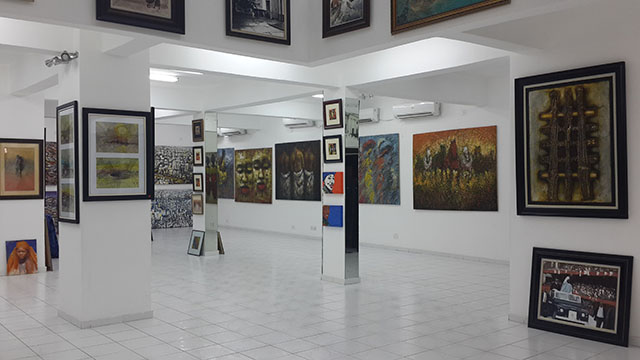 You can opt for an exploration of arts apart from food and wine. Explore different crafts and collections; drawings, paintings, molded statues, and hand-woven materials. Whether you decide to go with your spouse, a friend, or family, at Nike Centre for Art, you are sure to experience something really stirring.
At the Nike Art Gallery, you will discover something new about African tradition, or learn new stuff about artworks, like Adire, batik, indigo, beadwork, painting, carving, embroidery, metalwork, weaving, and drumming.  
Afterward, you can treat yourself to a Nigerian delicacy in one of the restaurants in the facility.
?3. Take a Trip to the Epe Mangroves
You can take a trip to the Epe Mangroves and enjoy nature in its pure form. The Epe Mangroves is located in Epe (a town and LGA in Lagos). The habitat starts somewhere at Ajah and extends to the main town of Epe.
Take a guide who knows about the history of the town along with you. While you are at Epe Mangroves, take a tranquil canoe ride to the main town and spot alligators. You can also have a picnic with friends or visit the famous fish market.   
? 4. Check Out the Surf at Tarkwa Bay
Looking at having some quiet time (whether personal or romantic) without being so extra, then you can check out Tarkwa Bay.
Tarkwa Bay is a good escape from a city's tediousness. Relax and enjoy the calming sight of the ocean and listen to the slapping sounds of the waves. You can also try your hands at surfing.
Plan a Get-to-together:  
Plan a house party or dinner with your closest friends who are willing to do something small at Christmas. Play a couple of board games, maybe throw in a truth-or-dare, have a three-course meal, or just enjoy a session talking about what the next year would look like.