In today's fast-paced world, convenience is key, especially when it comes to managing our finances. Imagine having a single site/app that allows you to effortlessly pay electricity bills, top-up airtime, buy internet data (MTN, Airtel, Glo, 9Mobile), cable TV (DStv, GOtv, and Startimes), Convert Airtime to Cash, send bulk SMS, and perform various other transactions with just a few clicks. Here are the best websites to buy cheap data online in Nigeria at the moment.
Top 10 Websites to buy cheap data online in Nigeria
1. Paywizzard.com
Paywizzard.com: Buy Cheap Data and Resell | VTU Airtime | Pay Electricity Bills | Cable TV App | Convert Airtime to Cash
How To Purchase Data On Paywizzard
With Paywizzard, you can buy cheap data for as little as N30. Are you shocked? Don't be. Continue reading to find out more:
Paywizzard.com is the best and fastest site that allows you to buy cheap internet data bundles (MTN, Airtel, Glo, and 9Mobile), top-up airtime (with 2% discount), pay electricity bills, subscribe cable TV (DStv, GOtv, and Startimes), convert airtime to cash, send bulk SMS, and perform various other transactions
Why Choose Paywizzard?
It Is Fast
Automated Services
It Is 100% Secured
Their services are Reliable
Always Online
24/7 Customer Support
Getting Started with Paywizzard
Download the App: Head over to the Google Play Store and search for "Paywizzard." Hit the download button and let your smartphone do the rest. Or, CLICK HERE
Register: Once the app is installed, open it and complete a hassle-free registration process. Your account setup will be a breeze, allowing you to dive swiftly into the world of seamless payments. CLICK HERE TO REGISTER
Explore and Pay: With your account created, explore Paywizzard's various features. From settling utility bills to reloading airtime, you'll find a plethora of options at your fingertips. Simply select the service you need, enter the required details, and confirm—it's that easy!
2. Dataway NG
Dataway.ng was launched earlier in the year 2021 and it has grown to be one of the top websites when it comes to buying cheap sme data and reselling for profits. As at the time of writing this post, they clocked over 51,000+ members as seen in the below image:

They even have a support whatsapp group for members of the platform. On the platform you can get:
Access to earning opportunities.
Access to 2GB data value.
Access to cheapest pricing on SME data.
Access to 3-4% discount on VTU airtime/data.
Access to 1-2% discount on Bill payments.
Access to reseller/vendor services.
Access to API services.
Access to POS terminal services.
Access to discounted bulk recharge card pins.
Access to recharge card printing businesses.
Access to recharge card printing portal etc.
Imagine, they even have a very active group on WhatsApp for members where you can connect with others, see how things are being run, etc.
It's the best I recommend and within just few minutes you can become a mobile data reseller
So how much do they sell their data bundle for each network?
Watch the short video recording below where I login to my Dataway website dashboard to show you the price for each bundle including MTN, Airtel, Glo and 9mobile.
I want you to clearly see everything
How To Purchase Data On Dataway Ng
Step 1: Register on Dataway.ng and pay a one-time activation fee of #2000.
Now you will be taken to your dashboard.
Step 2: Click on the Buy/Sell Data option, and select your network (MTN, Airtel, Glo or 9mobile) how much Data you want to buy, and also enter the phone number.
As seen below;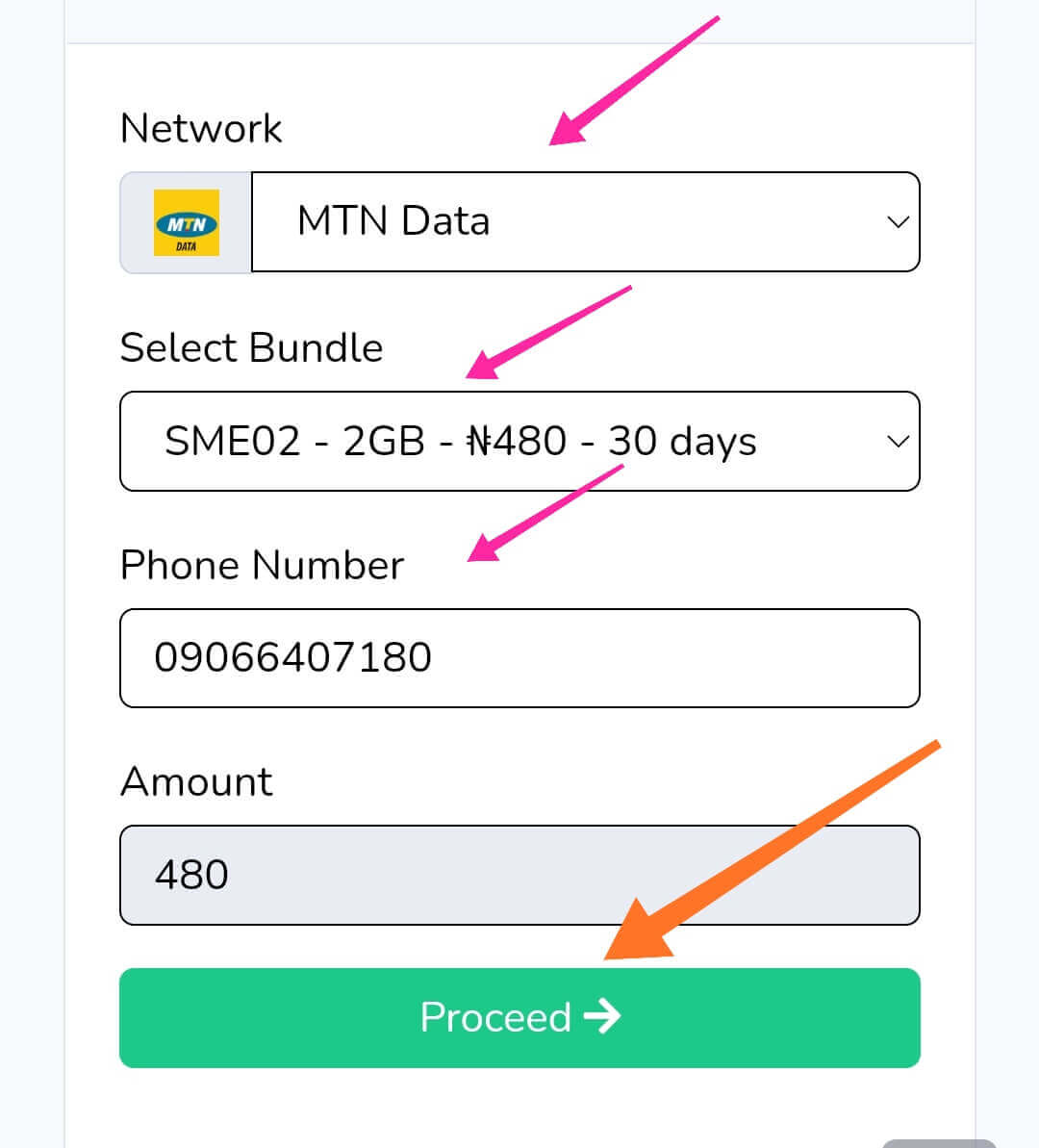 Step 3: Click on Proceed and that's it.
The Data comes immediately.
If you want to check more details of the benefits before you get started, you can click here to read my review of dataway Ng and when registering, remember; online payment method means you pay with your atm while coupon code means you have to transfer money to one of the vendors to get coupon code in order to activate your account.
If you pay with your atm its faster because you will get instant access activation.
Alternatively, if you're afraid or facing some issues and want me to register you instead, then message me on WhatsApp and make your transfer of N2,000 to my bank account.
Once your account has been activated, you can now go ahead to purchase data in bulk and start reselling to your friends in school, on whatsapp, etc..
3. eSub NG
eSub NG is a Nigerian fast-growing VTU and mobile money platform to buy the cheapest data in Nigeria, pay bills, send and receive money, print recharge cards, and save and make more money by reselling data at even more affordable rates.
You can also earn referral commissions of N500/upgraded users when you refer them.
4. QuicksubNG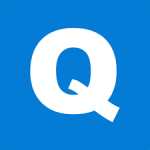 QuickSub.ng is one of the leading Fintech and Cheapest VTU platform in Nigeria. Their services include buying and Reselling of Bulk Cheap Data, Bulk VTU Airtime, Electricity Bills Payment, Cable TV Subscriptions and Airtime to Cash.
Mighty Interactive Ltd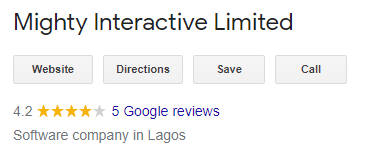 This is one of the popular data reselling companies that offer to sell cheap data for you to resell and make profits, I came across this on google my business and they've got some positive reviews
You can contact them through their physical location/address as am not sure they have a website yet
66 Old Agege Motor Rd, Agege, Lagos, + 234 909 761 9649
5. PayCheap

Paycheap.ng paycheap is a website where you may get cheap data. Pay cheap is a portal that allows you to buy mobile data bundles, VTU airtime, bulk SMS, pay energy bills, TV subscriptions, transfer money to various Nigerian banks, generate WAEC PIN, and exchange airtime for cash, among other things.
This platform is available in both online and mobile versions and is meant to provide the services listed above. Both users and resellers/agents can utilize the website, which was created with this in mind. It allows consumers to conduct quick transactions, which saves money and makes the procedure less stressful. For more information, go to www.paycheap.ng.
6. Airtimeflip.com
AirtimeFlip is, without a doubt, one of Nigeria's best data-selling platforms. They make it easy for users to convert airtime into cash, buy airtime and data (MTN, Glo, Airtel, and 9mobile) on the spot, and pay bills. They seek to become an enabler of economic and individual growth as a platform that has their clients' best interests at heart.
AirtimeFlip develops internet connectivity solutions to challenges that people experience on a daily basis, and their website is secure and easy to use, according to customer feedback. They provide the best and most affordable pricing, as well as a wide selection of services and, by extension, service. www.airtimeflip.com is where you can find them.

6. Nairadata.com.ng
When it comes to purchasing internet data, this is one of the greatest websites to visit. NairaData is a very dependable data platform, and it's a website where you can get data for as little as 200 naira and have it last for a long time. It is without a doubt one of the top websites in Nigeria for purchasing cheap data, and they also provide additional services.
On NairaData, for example, you can obtain data for as little as 160 Naira for 500MB and 270 Naira for 1GB. You may cash in on your excess data by selling it, and you can utilize the platform to pay your expenses. www.nairadata.com.ng is the website's address.

7. Speedydata.com.ng
This also serves as a platform for providing Nigerians with a stable and smooth internet data service. They provide low-cost internet data and sell it quickly around the country. MTN data may be purchased for as little as 270 on Speedy Data, and the same applies to other networks. You can also use this site to pay your utility bills.
For example, your electricity bills and Cable TV subscriptions will be paid without the need to go offline. www.speedydata.com is the URL for this platform. How to purchase your low-cost data on the internet.

8. Vtu.ng
VTU.ng is one of Nigeria's most popular data platforms. When it comes to data services, VTU doesn't simply offer data to people; they also allow their clients to sell on their behalf. Without a doubt, they provide one of the most affordable services; for a minimum of $250, you can purchase 1GB of data that will serve you well.
They also provide other services such as utility bill payment, data exchange for cash, and more. According to user reviews, they provide quick service and low-cost data for any Nigerian network. To get started, go to www.vtu.ng.

9. Clubkonnect
Clubkonnect offers instant recharge of Airtime, Data bundle, CableTV (DStv, GOtv & Startimes), Electricity Bill Payment, Recharge Card Printing and so much more.
You can locate them at No 2 Ladoke Akintola Way, Off Aare Avenue, New Bodija, Ibadan Oyo State.
Call: 08188881222 or Contact Us – for complaint, feedback or unresolved issues
Why buy cheap data online
How to access cheap data online
FAQ
What site can I buy cheap data?
Where to buy Data in Bulk for Resale Featuring 12 Websites & Companies
Dataway NG
eSub NG
Quicksub NG
Mighty Interactive Ltd
PayCheap
Nellobyte Systems
Hithe Tech Nigeria
Estore Web Solutions
Feybay Solutions Provider
SMS-Reseller
WatchLocker – Fulfilment Centre
Tamrose Ventures Ltd
Angel Bulk SMS
Watch Locker
What is the best data reselling site in Nigeria?
The best data reselling websites in Nigeria are Swiftbills.ng, VTU.ng, clubkonnect.com, Quicksub.ng and pawawallet.co. These websites are considered the best because they resell data at wholesale prices, offer other financial services, and provide 24/7 support in situations of problems.
How to get MTN cheapest data?
Other Cheap MTN Data Bundles and their Activation Codes
1.5GB + 2GB for YouTube at ₦1,000 for 1 month (30 days)- text 106 to 312.
2GB + 600MB YouTube Weekly at ₦1,200 for 1 month (30 days) – text 130 to 312.
3GB + 4GB for YouTube at ₦1,500 for 1 month (30 days) – text 131 to 312.
How to get Airtel cheapest data?
How to get GLO cheapest data?
How to get 9Mobile cheapest data?