The most recent Smart Guy episode aired more than twenty years ago. Does Essence Atkins have a twin sister? is a question that fans continue to ask.
In their defense, the circumstances that gave rise to these concerns and the rumors that followed were almost compelling.
Essence Atkins Twin Sister
Essence Atkins's Twin Sister Rumors
Back in 1997, Atkins starred in a sitcom, Smart Guy, that ran for three seasons. The show centered around a 10-year-old T.J. Henderson, played by Tahj Mowry, who was a genius struggling to fit into a world of adults. 
In the show, Atkins played Tahj's sister. 
READ MORE: Ann Coulter Feet: Ann Coulter refuses to let Gamer touch Her feet
It is also to be taken into consideration that Tahj has twin sisters outside of the show, in real life—Tia Mowry-Hardrict and Tamera Mowry-Housley. 
Before addressing the twin rumors, please check out these photos.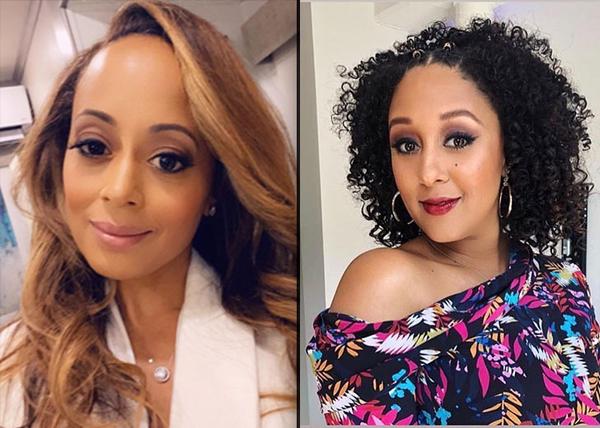 Essence Atkins Does Not Have a Twin Sister
Atkins is the woman on the left, and Tamera, Tahj's sister, is the one on the right. Fans could rather understandably mistake Atkins for one of Tahj's actual siblings in this situation.
Having said that, Atkins is not actually a Mowry twin.The actress made it clear that she had no connection to Tahj's brothers during an interview with aalbc.com.
She said, 
Let's clarify that, and that I'm not related to Tia or Tamera [Mowry]. I did play their real brother's [Tahj Mowry] sister on Smart Guy, but there's no relation.
Essence Atkins & Tahj Mowry Sharing a Screen Again
Atkins will collaborate with her reported brother, Tahj, for a new ABC sitcom, Black Don't Crack, more than 20 years after Smart Guy was last broadcasted.
The focus of the show will be three former sorority sisters who lost contact after college, according to Just Jared Jr. The trio meets up with one another at a crucial time in their life after a series of incidents.
They all come to understand as they go through life that it's occasionally okay to falter and that your friends will always be there for you when that happens.
Atkins will play a member of the sorority. As for Tahj, he will portray Khalil Grant, Sherri Shepard's on-screen son.