Following a recent medical crisis, Madonna is prioritizing her health. The "Vogue" singer spent several days in the intensive care unit after contracting a "serious bacterial infection" on June 24, according to her manager Guy Oseary, who posted about it on Instagram.
"Her health is improving, but she remains under medical care," he said in a statement on June 28. "A full recovery is to be expected."
READ MORE: Download The Witcher Season 3 (EPISODE 1 – 8 Video+Subtitle) 
The 64-year-old's hospitalization comes less than a month before the start of her Madonna: The Celebration Tour on July 15 at the Rogers Arena in Vancouver, Canada. The performance series, a tribute to the artist's 40-year musical legacy, has been postponed indefinitely.
"At this time, we will need to pause all commitments, which includes the tour," Oseary explained. "We will share more details with you as soon as we have them, including a new start date for the tour and rescheduled shows."
E! News reached out to Madonna's representative but did not receive a response.
Previously, the pop sensation underwent hip replacement surgery in 2020 after sustaining injuries during her 2019 Madame X tour, which forced her to cancel many North American and one Portuguese gig.
READ MORE: Clermont Twins Before And After Plastic Surgery (Photos & Videos)
She posted on social media at the time that she was in "overwhelming pain," according to USA Today.
More than a year later, the superstar opened up about the agonizing period in her life.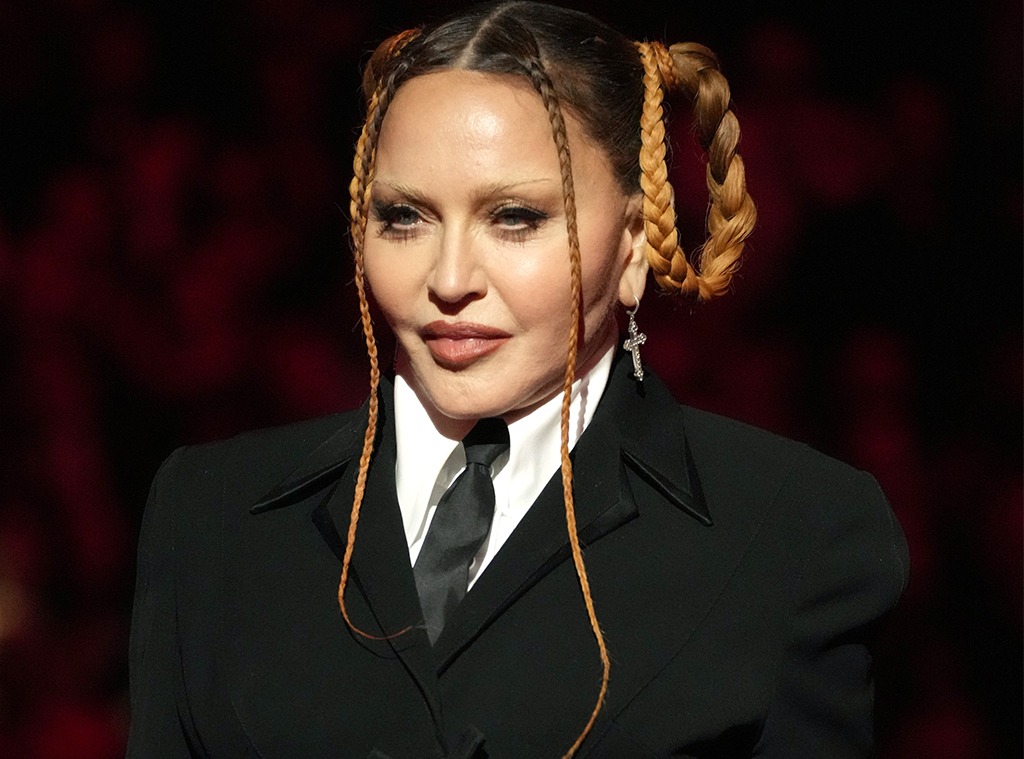 Kevin Mazur/Getty Images
"During my [2019 Madame X] tour—I'm not sure if you noticed, but I'm limping a lot—I was in more pain than I've ever been in in my life," she stated in her 2021 Madame X Presents: Madame Xtra Q&A special, according to Extra. "I'm a bionic woman—I've had hip replacement surgery."
She was determined, though, that nothing would stop her.
"So, how do I stay in shape?" She went on. "It's all in your mind…It's called will, it's called no one's gonna stop me, and no one's going stop me is how I keep in shape. And I stay in shape because I don't believe in limits."